Not sure about a time yet...but I was thinking if we make it early, like 11:00 or some time later than 1:00...then maybe we could avoid the crowd =) If anyone needs directions or info, just email me. Those of you who have emailed me, I will send you an email about it soon!!
My kids worked on 10 more, 10 less...one more, one less, two more, two less...which may be explaining my headache right now..lol
Anyway...Guess what came in the mail today??? My Bloggy Valentine Exchange present!
Mor Zrihen of
A
Teacher's Treasure
outdid herself with this package!! Thank you, Mor!!!!
If you don't already follow her blog, then you need to...she is one talented lady.
..PLUS she gives great gifts!! lol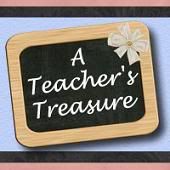 Oh, and to add just one more thing to this post:
Farley's Currently Linky Party:
Check her out if you haven't already...you'll thank me if you do!